About Stainless Steel Hex Bars
Choose Girish Metal India for optimum quality Stainless Steel Hex Bars that are made with high-grade Stainless Steel which is globally approved with the Best Quality in the business. We manufacture ASTM A276 Stainless Steel Hexagonal Bars from a genuine guaranteed raw material with a material test certificate, and hydraulic test certificates available with all supplies. Orders at Girish Metal India are guaranteed fast delivery of Stainless Steel Hex Bars in India. The main reason being we've glorious repositing facilities and storage facilities for each finished and semi-finished Stainless Steel Hex Bars.
Applications & Uses of Stainless Steel Hex Bar
Used in the Chemicals Industry
Used in Heating
Used in the Oil and Gas Industry
Used in Plumbing
Used in Water supply systems
Used in Power Plants Industry
Used in the Paper & Pulp Industry
Used in Food Processing Industry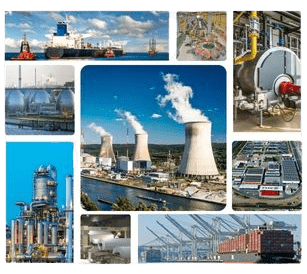 Stainless Steel Hex Bar Packing & Delivery Details:-
Payment Modes: LC (Letter of Credit), TT (Telegraphic Transfer or Wire Transfer), Cheque, and others.
Packaging: Stainless Steel Hex Bar are packaged with caution and safety so they reach our client's as good as they would expect. Packaging Charges Extra.
Port of Dispatch: Mumbai or Kalamboli ports in the Maharashtra state of India.
Tax: 18% GST
Stainless Steel Hex Bar Clients Project
Our customer satisfaction depends on a range of things like quality, toughness, hardness, delivery time, and our service for Stainless Steel Hex Bars. We have supplied SS Hex Bar in various cities and industries in India. We are known as one of the best & top-rated Stainless Steel Hex Bar Suppliers in India. We are also the market leader in Stainless Steel Hex Bar Manufacturer in other types of Bars such as Stainless Steel Bright Bars, Stainless Steel Black Bars, and many other products in India.
Clients Project of Stainless Steel Hex Bar

| Product supplied | City |
| --- | --- |
| Stainless Steel 304 Hex Bars for Oil and gas industry | Bareilly, Uttar Pradesh |
| Stainless Steel 304L Hex Bars supplied to the Pharmaceutical processing industry | Hosdurg, Kerela |
| SS Hex Bar supply for Piping | Banglore, Karnataka |
| Hex Bars supplied to industry | Surat, Gujarat |