About Stainless Steel Pipe Fittings Manufacturer in India
Our high-grade Stainless Steel Pipe Fittings guarantee the best quality and performance. Certified raw materials, attended by test certificates, ensure clarity in our manufacturing process. With advanced manufacturing and storage facilities, we assure fast delivery across India. Our fittings meet global quality standards for durability and corrosion resistance. As a well-known Stainless Steel Pipe Fittings Manufacturers, trust in our dedication to quality for efficient SS Pipe Fittings for your industrial requirements.
Applications & Uses of Stainless Steel Pipe Fitting
Used in the Chemicals Industry
Used in Heating
Used in the Oil and Gas Industry
Used in Plumbing
Used in Water supply systems
Used in Power Plants Industry
Used in the Paper & Pulp Industry
Used in Food Processing Industry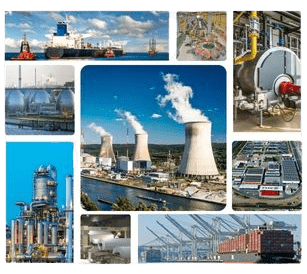 Stainless Steel Pipe Fitting Packing & Delivery Details:-
Payment Modes: LC (Letter of Credit), TT (Telegraphic Transfer or Wire Transfer), Cheque, and others.
Packaging: SS Pipe Fitting are packaged with caution and safety so they reach our client's as good as they would expect. Packaging Charges Extra.
Port of Dispatch: Mumbai or Kalamboli ports in the Maharashtra state of India.
Tax: 18% GST
Related Types of Stainless Steel Pipe Fittings
Stainless Steel Pipe Fitting Clients Project
Our customer satisfaction depends on features like quality, toughness, hardness, delivery time, and our quality service for Stainless Steel Pipe Fittings, and we have supplied SS Pipe Fitting in various cities and industries in India. We are known as a trusted & top-rated Stainless Steel Pipe Fitting Suppliers in India. As a market leader in Stainless Steel Pipe Fitting Manufacturer, we also supply other types of products such as Stainless Steel Round Bar, Stainless Steel Black Bars, and Stainless Steel Square Bar.
Clients Project of Stainless Steel Pipe Fitting

| Product supplied | City |
| --- | --- |
| Stainless Steel 304 Pipe Fittings for Oil and gas industry | Bareilly, Uttar Pradesh |
| Stainless Steel 316Ti Pipe Fittings supplied to the Pharmaceutical processing industry | Hosdurg, Kerela |
| SS Pipe Fitting supply for Piping | Banglore, Karnataka |
| ASTM SS Pipe Fittings supplied to industry | Surat, Gujarat |